To access the Library's Online Catalog click here.
LCCS Library Databases
2014-2015
The following databases are available to LCCS students.
Click on the underlined database name to be directed to the log-in site.
Please check with the librarian for log-in information.
Power Library A wide variety of databases, ebooks and resources are available through Power Library.
There are three options in the ProQuest Suite:
eLibrary Curriculum Edition is our newest education solution meets a growing range of research and curricular demands. Students find the answers they need from more than 2,000 full-text and multimedia sources.
History Study Center offers invaluable historical reference material that covers 14 centuries of history, from ancient to modern, old world to new world.
ProQuest Learning: Literature is a comprehensive resource including 3,000+ author biographies; 40 searchable full-text literature journals; full-text literary works; and other key criticism and reference sources.
There are five options in the World Book Online Suite:

World Book Kids features content and tools developed especially for young students. The site offers simple navigation, easy-to-read articles, multimedia, comparison tools, interactive games and activities.

World Book Student, the redesigned and upgraded version of World Book Online Reference Center, includes the articles of the World Book Encyclopedia, a Biography Center, dictionary, atlas, an extensive multimedia collection, thousands of editor-selected Web sites, correlations to curriculum standards, and much more.

World Book Advanced, designed for high school and college students, is a powerful reference tool that includes encyclopedic, multimedia, e-book, and primary source databases, fully integrated in a single search.

Enciclopedia Estudiantil Hallazgos is the optimal beginner's Spanish language reference tool. The site offers World Book's excellent editorial content, rich media, and engaging features in Spanish.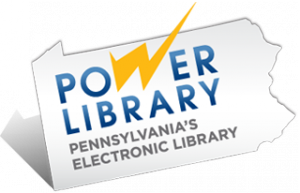 Power Library is a collection of resources that you can access through school computers or at home with a Lancaster County Library Card.
****Use your Lancaster County Library Card to access Power Library and additional databases online. Visit www.lancasterlibraries.org to access the databases using your current library card number.
Recommended Databases through Lancaster Libraries:
SIRS Discoverer is an award-winning database designed with the young researcher in mind. This interactive tool strengthens research, reading, writing and computer skills. Articles and graphics from more than 1,400 U.S. and international magazines, newspapers and U.S. government documents are carefully selected for their educational content, interest and level of readability. (Elementary Level)
AP Images has more than 500,000 current and historical photographs and graphics can be searched by date, place and subject.
OmniFile is a multi-disciplinary full-text database covering Art, Education, Social Science, the Humanities, Business, Science, Current Events, and more.
Readers' Guide is a full-text database containing indexing, abstracting, and full text of 200 of the most popular general-interest periodicals published in the United States and Canada.
Science Full Text is a full-text database covering the sciences.
*********************************************************************************************************************
******************************************************************************************************************
********************************************************************
Chinese New Year
Web Hunt
The 2015 Chinese New Year is on (date):
http://www.chinesenewyears.info/chinese-new-year-calendar.php
2015 is the Year of the (animal):
Which animal represent the year in which you were born?
http://web.uvic.ca/~mroth/438/CHINA/chinese_new_year.html
What is the 15th day of the New Year called?
http://web.uvic.ca/~mroth/438/CHINA/decorations.html
What are three things that Chinese people use to decorate their living rooms during Chinese New Year?
6. What do oranges and tangerines, traditionally served during this holiday, represent?
http://www.china-family-adventure.com/chinese-new-year-traditions.html#.VNtf2-bF-S0
What are some of the things that people do before the holiday starts?
http://www.chinahighlights.com/travelguide/festivals/chinese-new-year-taboos.htm
Name three "don'ts" on New Year's Day.
****************************************************************
Deconstructing Web Pages
http://www.rense.com/health/sweetners.htm

The American Diabetes Association
Cite the Site
Online News Article:
http://www.nytimes.com/2014/12/04/us/where-2-rivers-meet-visions-for-grand-canyon-clash.html?hpw&rref=us&action=click&pgtype=Homepage&module=well-region®ion=bottom-well&WT.nav=bottom-well&_r=0
http://lancasteronline.com/news/local/injured-when-car-horse-and-buggy-crash-head-on-on/article_6bd68de2-7afb-11e4-991f-efa7305ef5a1.html
Professional Site:
http://news.nationalgeographic.com/news/2014/12/141202-urban-insects-food-garbage-cities-animals-science/

http://www.ipl.org/div/potus/alincoln.html

Projects Made with Code
https://www.madewithcode.com/projects
Freshman Seminar TRAILS Assessment
www.trails-9.org/session/101966

Crossword Puzzle Maker
http://www.abcya.com/crossword_puzzle_maker.htm

The History of Easter
Information Literacy Classes
Websites for Evaluation - Information Literacy Classes 2013-2014
2. http://www.encyclopedia.com/
4. http://www.molossia.org/countryeng.html
8. http://burmesemountaindog.info/
The Internet: What's the Fuss?

Evaluating Websites